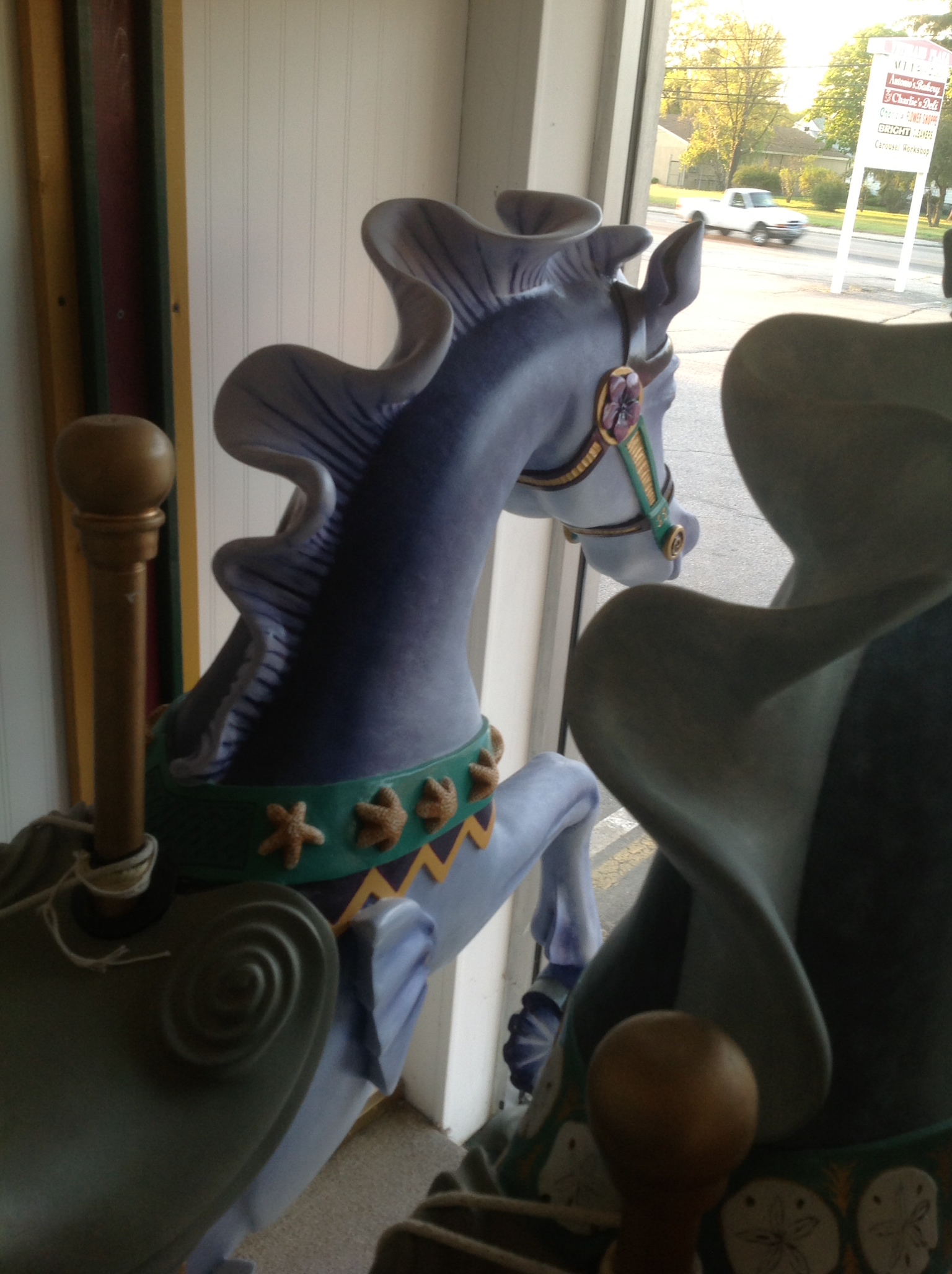 We are here!
Our workshop is located at 2438 West Shore Road, Warwick, RI
We're open on Wednesday evenings from 6:30 to 9:00 and on Sunday afternoons from 11:30 to 4:00
Stop by and pay us a visit
If it's a holiday weekend - you won't find us here - but we're pretty faithful otherwise.
Give us a call, if you like.
Our number is (401) 391-0213
Or, send us an email -obcarousel@gmail.com